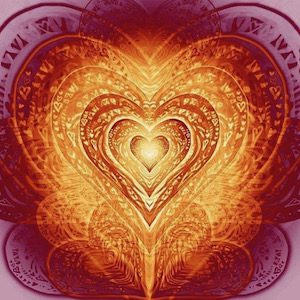 A story and some acupoints for self-care. The power of acupressure and the heart is described by cardiologist nurse Elizabeth Monson and several suggestions for calming the heart.
Acupressure in the ER
Cardiac Care Nurse Elizabeth Monson, CRNP shares her remarkable story of using acupressure in the ER during an arrhythmia situation to stabilize the patient until treatment could be maintained in the case study book Empowering Whole-Being Health by Soul Lightening International edited by Cathy Miller, Ac. LMT, and Deanna Waggy, OTR.
"Stabilizing Arrhythmia: Ventricular Tachycardia"
Elizabeth Monson tells the tale:
"A 67 year-old patient was admitted to the hospital for dizziness, shortness of breath and intermittent atrial fibrillation. The cardiology team was called for increasing runs of a fast, wide, complex tachycardia that was ultimately diagnosed as ventricular tachycardia.
During our intake interview, the acupressure point Heart 7, Spirit Gate, was held. After two minutes of holding the Heart 7 point the patient converted to sinus bradycardia and he reported feeling "much better".
I released the point and he immediately went back to ventricular tachycardia. The cardiologist requested acupressure continue until an intravenous antiarrhythmic medication could be administered.
This experience illustrates the potential role of acupressure in emergency care. For this patient, a single acupoint served as a stabilizing bridge from diagnosis to treatment."
Heart Focused Acupressure
Heart 7 acupoint is located at the inner wrist in line with the pinky finger. Simply hold that point and breathe to calm down or you can meditate using this point to help yourself come home to yourself. We use a curved stretch into an acupoint like a comma or a smile. The body relates to curves, like the curves of the spine, for movement.
In this illustration from The SEVA Stress Release from Soul Lightening International, we are holding Heart 7, Spirit Gate, at the inner wrist at the base of the pinky and Heart 1, Utmost Source, in the armpit together to create a strong circuit clearing the Heart Meridian Channel of the body. We approach The Heart and The Heart Meridian with the utmost reverence as it is considered the Emperor or Empress of the body and as such is protected and highly honored.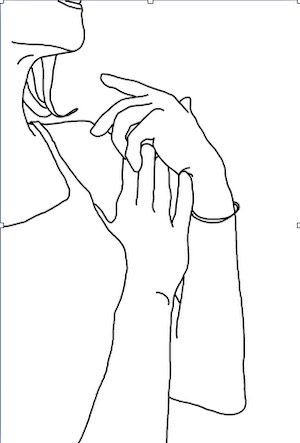 Supporting The Heart
One practice that you can do to support the heart is simply holding one acupoint and breathing or holding your hands over your heart (see illustration below) and breathing. Like a meditation. Even for a minute can be beneficial.
Soul Lightening offers The SEVA Stress Release which was created after 9/11 to help to alleviate shock and stress in the world. It is easy to do and I offer it here for FREE. Use it in good health. Ah So!