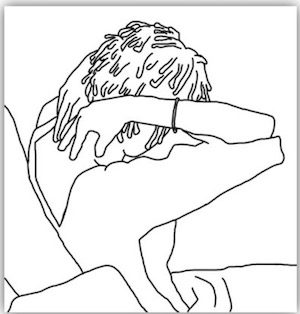 Self-Care Acupressure Gift To The World
SEVA Stress Release Acupressure is a Self-Care Gift to the world from Soul Lightening International and Dr. Aminah Raheem. Anyone can do it to relieve trauma, anxiety, pain, and for almost immediate deep relaxation.
Compassionate Service
SEVA means "compassionate service" in Sanscrit. It is part of Dr. Raheem's mission to serve using the gift for wellness that she brought to the world.
Founders Day
I'm sharing SEVA in honor of Soul Lightening's Founders Day December 5 which is Dr. Aminah Raheem's birthday!
Good Points Program
Good Points For Self-Care
The Soul Lightening International Team has been busy developing the Good Points Program (check this link to find a special FREE Intro Video and Bonus Immune System Boost Acupressure Video too) to share acupressure self-care. The SEVA Stress Release started it all. It was created after 9/11 to reduce shock & stress in the world. It came from the hearts of the teachers and utilizes the Heart Meridian and Chakra of the body to establish calm and tranquility.
Teachable Platform
The Good Points Program now offers 25 other protocols for Self-Care. They are being offered once-a-month on the Soul Lightening Teachable Platform. There are also some Holiday Specials on that site too. Check it out!

Good Points Program
The Good Points Program includes:
An Intro Video
A Handout of the Acupressure Protocol
A Pyramid Meditation for centering and grounding.
An Acupoint Location Video
A Practice Video
SEVA Stress Release Gift
Here are the elements of your SEVA Stress Release Good Points Program: Enjoy!!
Introduction VIDEO (29 min, includes Pyramid Meditation & Chakra Tai Chi) Password = 4U
Acupoint Location Video (11 Min) Password = 4U
SEVA Stress Release Acupressure for Self-Care Practice Video (11 min) Password= 4U
SEVA 3 HR Self-Care and 6 HR For Others Programs
The SEVA Class is available for continuing education credit for nurses and massage therapists. It is also available for groups in smaller time frames.
Acupressure Certification Programs
From Soul Lightening International
You may also find Soul Lightening Foundation Certificate classes (Clinical Acupressure 1 and Process Acupressure 1A) on the course calendar. Offered are 3 certification tracks for Clinical Acupressure, Process Acupressure and Advanced Soul Lightening Acupressure.
Soul Lightening Course Curriculum
Thanks For Participating
I hope that you have enjoyed this gifting!
Please let me know at alvinaq@me.com.
I teach many different classes from 1 hour to 30 hours, in-person and webinar.
The most recent is the newly updated Introduction to Soul Lightening Acupressure which includes Part 1 Self-Care and Part 2 For Others. It is a 2-Day class, preferably in person to experience the special "Interface" Touch of SLIA. 12 Continuing Education Hours.