Story by Alvina with Testimonial by Kathy Kangas
WHEN KATHY KENGAS WENT TO THE AMTA CONFERENCE IN NEW MEXICO IN JUNE SHE WAS STILL RECOVERING FROM HAVING CONTRACTED COVID 6 MONTHS PRIOR. HER BRAIN JUST WASN'T WORKING THE WAY SHE WAS USED TO IT WORKING — AT ALL!!!!
AT THE CONFERENCE KATHY NOTICED THE BOOTH NEXT TO THE SOUL LIGHTENING INTERNATIONAL BOOTH THAT SHE WAS MANNING WAS CALLED BEMER MAT. "WHAT'S A BEMER MAT?", SHE ASKED. SHE FINALLY WENT BY THE BOOTH TO TRY THE 8 MINUTE BEMER MAT TREATMENT AND WHEN HER COLLEAGUES NOTICED A DIFFERENCE SHE TRIED IT 2 MORE TIMES (20 MINUTES IN ALL). THEY ALL NOTICED THAT KATHY HAD COME BACK!!!! SHE WAS BACK!!! HER EYES SPARKLED LIKE THEY HADN'T IN 6 MONTHS. SHE WASN'T STUTTERING AS SHE HAD BEEN LATELY. SHE SOULD SCREW IN A LIGHTBULB WITHOUT FEELING CONFUSED. IT WAS A REAL COMEBACK!!!
RECENTLY, I (ALVINA) WAS AT AN FSMTA CONVENTION IN ST. AUGUSTINE WHERE I SAW THE BEMER MAT EXHIBIT AND HAVING HEARD KATHY'S STORY I WAS KEEN TO TRY IT. I HAD BEEN VERY BUSY AND COULD REALLY USE THE RELIEF NO MATTER WHAT IT WAS.
THE SALES WOMAN TOLD ME THAT HER FATHER HAD FULL BLOWN DEMENTIA AND WITH TWO 8 MINUTE TREATMENTS PLUS SLEEPING ON AN ALPHA WAVE SETTING AT NIGHT HE WAS DRIVING AGAIN 6 MONTHS LATER!!!!
MY FRIEND AMANDA TRIED IT TOO. SHE LIKED THE FLEXIBILITY AND LIGHTNESS OF THE BEMER PRODUCT. SHE HAS AN AMETHYST MAT IN HER CLINIC (JACKSONVILLE HEALTH AND WELLNESS CENTER) WHICH IS SIMILAR BUT VERY HEAVY SO THEY DON'T MOVE IT AROUND.
APPARENTLY THE BEMER MAT HELPS CIRCULATION ON MANY LEVELS.
Here's a video that shows blood flow after 3, 6 and 30 minutes treatment with Bemer Mat.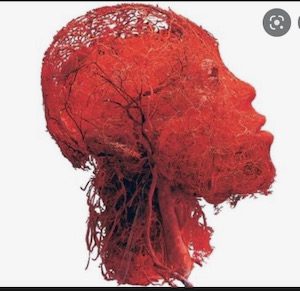 IF YOU WANT TO KNOW MORE ABOUT THE BEMER MAT YOU CAN CONTACT KATHY AT kathykayenergy@gmail.com Her story is below……IT WOULD BE A GREAT ITEM FOR A FAMILY TO SHARE OR EVEN NEIGHBORS BECAUSE WHO OF US ISN'T TOUCHED BY ALL THE CRAZINESS OF THIS LIFE THAT WE COULDN'T STAND TO BE A LITTLE MORE BALANCED AND ENERGIZED??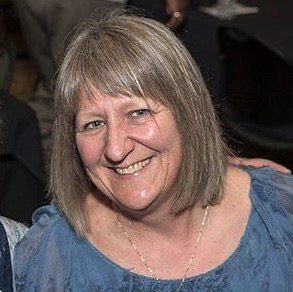 Kathy Kangas BEMER Testimonial July 2022
I have "long COVID". The worst of it was brain fog, memory loss, inhibited cognitive ability and stuttering. It was disheartening to not have solutions for these conditions from my medical health care professionals. I was concerned I would never have my mind back or be able to speak coherently. A common response to questions posed to me was "I don't remember". When needing to make a decision or to find something, I just didn't have the wherewithal to do it. That all changed when, by chance, I tried a BEMER (Bio Electro Magnetic Energy Regulation) session.
BEMER is a PEMF (Pulsed Electromagnetic Field Therapy) German engineered device used for over 20 years in multiple countries. It uses a patented complex multidimensional waveform and has been scientifically studied from several perspectives with published results. www.pubmed.gov. It is an approved FDA Class II medical device used to temporarily increase local blood circulation in muscles and to stimulate muscles in order to improve and facilitate muscle performance.
So, what happened with me? I traveled to Albuquerque for the AHNA (American Holistic Nurses Association) National Conference in early June. There I was introduced to BEMER in an adjoining exhibition booth. Allow me to share actual messages I sent to others.
Beforehand to my sister: Had a rough time traveling. Was crying in Milwaukee then called (home). I was so confused and crying. Almost missed my flight because TSA wasn't on ticket for security. Plus I didn't notice I left my carry on by the check in. What a *%#@ cognitive mess. Stuttering in Denver (when I called home) so bad that I couldn't complete a sentence.
Afterwards to a friend: Thursday I had a treatment on my head for long COVID. I stopped stuttering. I wasn't anxious. I had a double treatment Friday. A fellow practitioner said "your eyes!" and "you're smiling and laughing". Walking to lunch (with my peer, she said) – "You're like you again." I talked to my sister this week and she ended with "welcome back". I still don't have the longevity for meetings or complex tasks, etc. I felt like I've emerged from a 5 ½ month fog. …Not confused, anxious or overwhelmed!
To my daughter: The device that changed my life. https://www.bing.com/videos/search?q=bemer+local+blood+flow+sequence&docid=608049988062299854&mid=49E91166CC1DB26B501649E91166CC1DB26B5016&view=detail&FORM=VIRE
It reads like a heck of a story that may border on unbelievable. Those who work with me, as ED for Soul Lightening Int'l, can tell you the state of my "mind" in early 2022, or should I say the lack of it. The BEMER rep nurse who worked on me at the conference had one other long COVID client with similar results. She is now my mentor. After I got home, I became an Independent Distributor to gain access to the extensive back-office material (the nerd in me). A couple of weeks later, I bought a BEMER and continue to use it on myself and to customize sessions for my immediate and extended family. I'm still not at 100%, maybe 70-80%. I am improving. I'm not as sharp anymore. It takes me longer to think through things but I can think through them now. There are things I don't remember and I still occasionally get overwhelmed. It's a process. I now wish to return to work (closed during COVID) and incorporate BEMER mat work with energy work. There are so many people that may benefit with this technology added to their sessions for multiple symptoms and a generally healthier life.
Six weeks ago, I wouldn't have been able to write this. Thanks for asking me, Alvina.
Kathy Kangas
Clinical Acupressure Practitioner, Reiki Master
Executive Director Soul Lightening International
kathykayenergy@gmail.com